I want to send a gift to more than one person, how do I do that?
There are two ways to send gifts to multiple people at one time. We've made it easy!
A few, quick starter rules when sending multiple gifts at once:
All recipients must be getting gifts from the same Loop & Tie collection.
All recipients will receive the same Design Card and/or Hero Image (if you have one).
If you want to customize messages per recipient, you must use the CSV option.
Option 1: Manually add recipients.
After you design your card, you can add your recipients.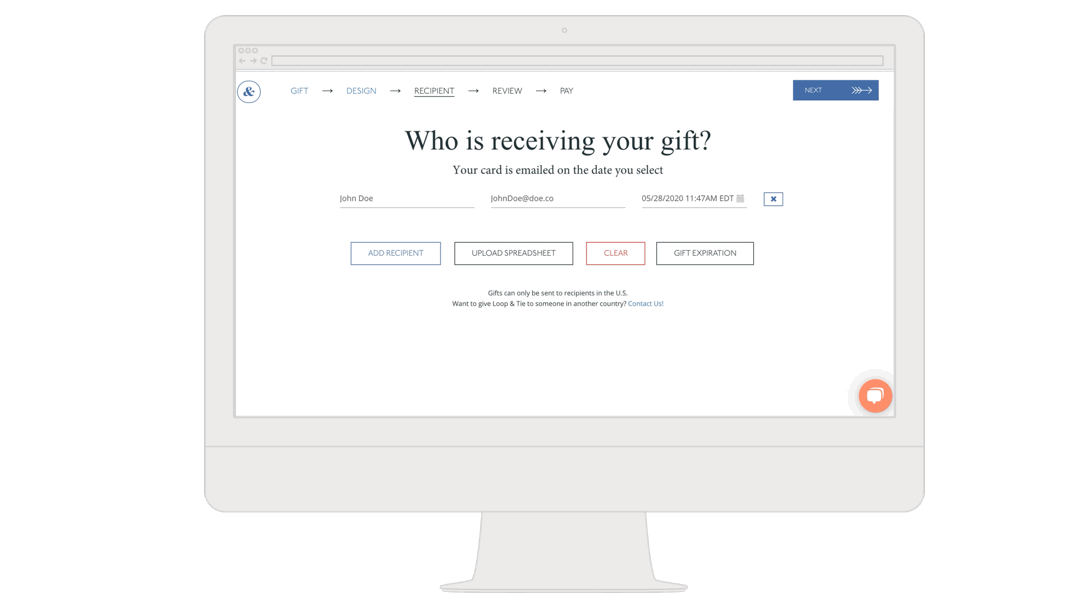 Add in recipient name.
Add in recipient email.
Select date/time to schedule the gift.
Click "Add Recipient" to add an additional recipient.
Repeat to add up to 500 recipients. Although, if you are adding that many, we suggest you use the "Import Recipients" described below.
If you hit "Add Recipient" by mistake, just click the X on the right side of the line to delete it.
Option 2: Add recipients via a Spreadsheet.
By uploading a recipient list you can customize the message per recipient, schedule date/time per recipient, and even the "Signature" field per recipient. You can add up to 500 recipients at a time via a spreadsheet upload. The instructions for that are here.