I want to add credits to my account to send gifts. How do I do that?
What is a credit?
Credits (aka Loop & Tie Credits) are currency for sending gifts. 1 LT Credit = $1.00 USD. You can learn more about LT Credits here!
How do I add credits to my account?
1. Click "Account Settings" at the bottom of your lefthand panel menu
2. Choose the "Billing" tab, then click "Add LT Credits"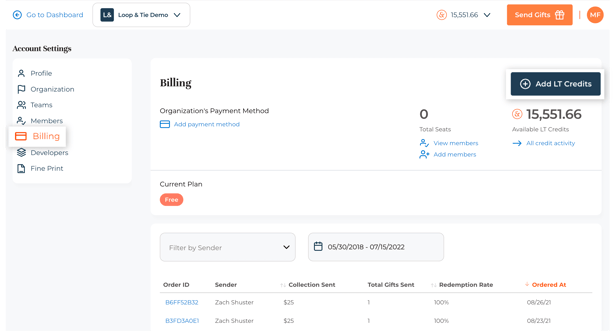 3. Select the number of credits you'd like to add. You can also enter a custom number.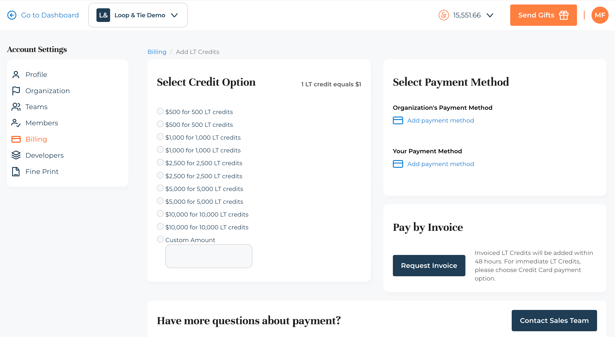 4. Select your payment method. If you have a credit card on file, you'll be able to move directly to check out. If not, you can add one during this step.
You may choose to request an invoice instead of paying by credit card, in which case it may take up to 48 hours before you can access your credits. If you need to start using your credits right away, we recommend paying with a credit card.