Gifting is better with friends! Here's how to add your teammates to your Loop & Tie account.
Before you get started, make sure your account isn't already at its user limit.
Free Accounts: Limit 1 User
Essentials Accounts: Limit 3 Users
Premium Accounts: Limit 5 Users
Enterprise Accounts: Unlimited Users
You can add additional users to your account at any time. Get in touch with sales to learn more!

To add users:
In your Portal, select "Account Settings" at the bottom of your lefthand panel menu.
Navigate to the "Members" tab, then click "Invite Members"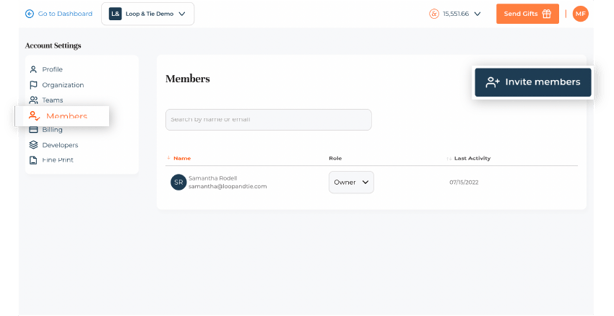 3. Add addresses & choose whether each person is a 'member' or 'admin.'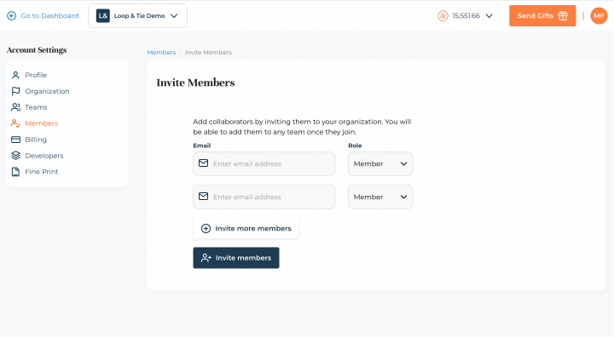 4. Press 'Enter' or click 'Invite Members'

Note: your team member MUST confirm their account and set up their password in order to use Loop & Tie and start sending gifts.