Loop & Tie's Salesforce App includes a number of report templates.
The Time to Convert Leads report shows how Gifts sent to Leads impacted the time to convert to Contacts, Accounts, and/or Opportunities.
(Salesforce Administrators, please note for this report to be useful, your Lead management process should include converting Leads to Contacts, Accounts, and/or Opportunities and sending Gifts to Leads.)
To access this report, visit the Loop & Tie reports folder in the "All Reports" tab under "Reports", and click on the "Time to Close Report" template.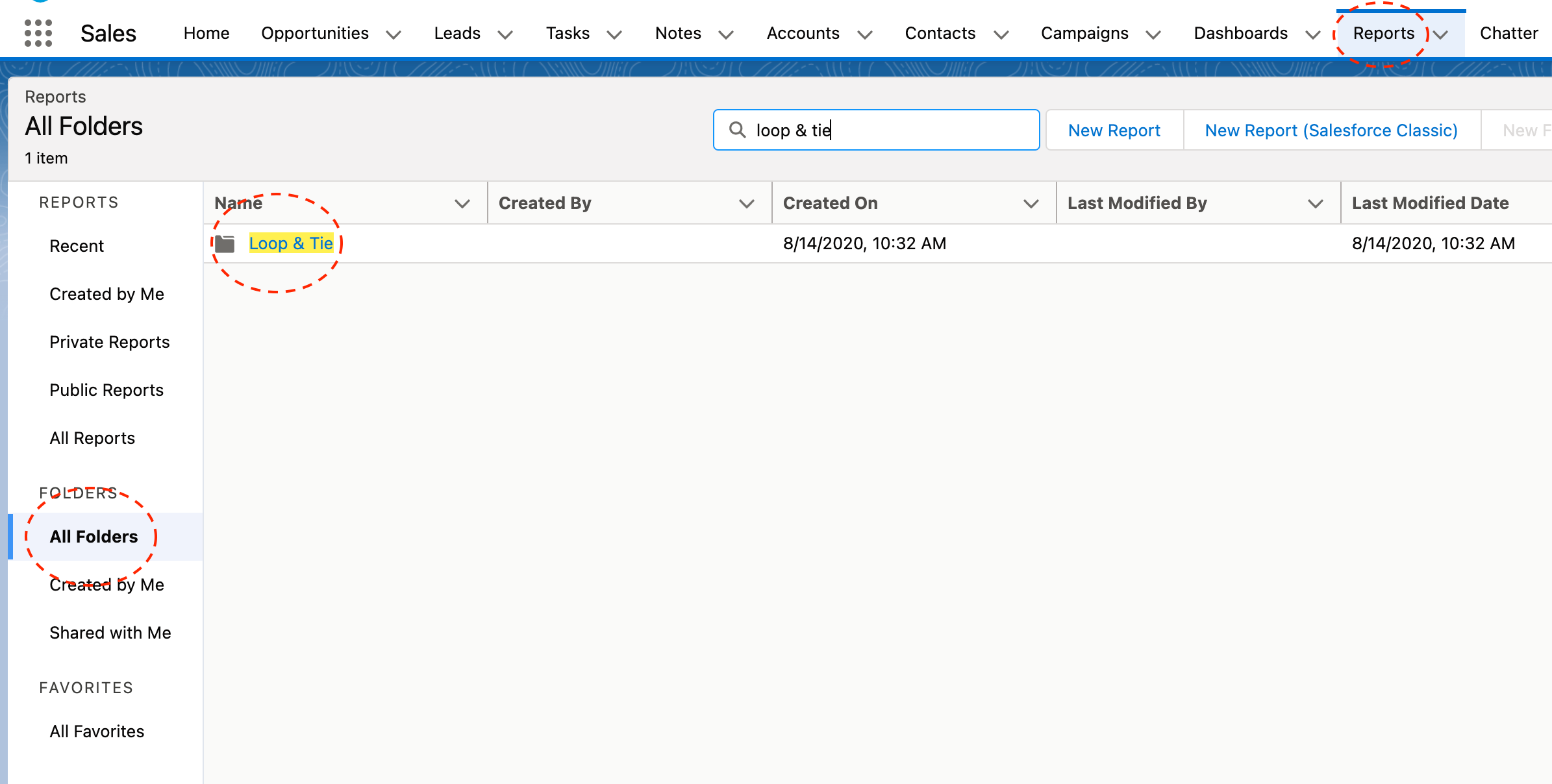 If you are not able to access this folder, please ask your team's Salesforce Administrator to share it with you.
Metrics in this report include:
Total records, including the number of those that converted to Opportunities
Average Days to Convert: Represented by a global average, as well as averages to convert for each Gift Status, including Leads with no gifts sent (represented by Status: "-")
The table directly below the graph shows detail on the individual records:
The fields used in this report are all standard to the Lead and Gift objects.
By default, the filters in the "Time to Close Opportunities" report are set to:
All Leads
Closed Date = All Time
Converted = True
You can use this report as a template to create the reports specific to your company's needs. Simply copy, add or remove fields, and adjust filters as required.